These albums were good. And they're good enough to go into next year, and many years afterwards. For those of us still listening to and loving CTRL and A Seat at the Table, these albums will fit right into your rotation.
1. H.E.R., Vol. 2 – H.E.R.
Shrouded in shadows and soft melodies, the artist H.E.R. has established herself as someone to watch in 2018 all while hiding her identity. While she doesn't show her face, her music lets you know all there is to her. H.E.R., Vol. 2 is new age R&B — sexy and soulful. There's no way to avoid the comparison to SZA (tiny body, big hair and bigger voice), but H.E.R. is for sure her own woman, and her work definitely proves that. H.E.R.'s single "Every Kind of Way" has hit over 2 million views on YouTube, and her concerts sell out. Don't be ashamed if you haven't heard of H.E.R., you can still get on the winning team. She has eight songs on H.E.R., Vol. 2, and all eight slap. Whether you're horny, high or heartbroken, this album is for you. Listen to me: put CTRL down, just for a second, and listen to H.E.R., Vol. 2.
2. Trip – Jhené Aiko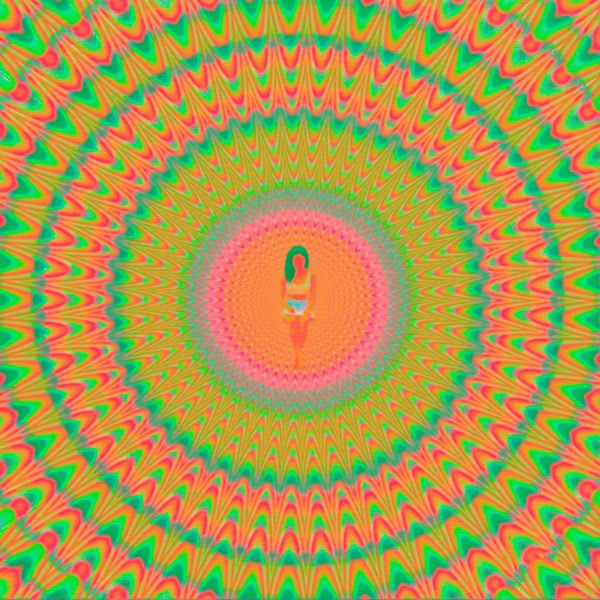 So this album may not have been slept on, considering how big Jhené Aiko is, but Trip has been out for three months and I'm just getting around to listening to it. Considering all the albums that came out, it feels like Trip quietly sailed through our mentions. Unless you're a fan of Jhené Aiko, you may not have taken the time to listen to her latest album. Listening to Trip will make you feel like you're Alice falling down the rabbit hole. Jhené sings a story and paints a picture for you with the seductive pipes she's known for. If you decide to listen to Trip, make sure you listen to "Moments," featuring her boo thang Big Sean. If you're feeling a little saucy, you might wanna go ahead and listen to "Never Call Me" featuring the OG, Kurupt. Jhené uses the album to spit BARS, and even throws her daughter on the track "Namiko Love," giving me Blue Ivy vibes. Trip is Jhené. Smooth, saucy and soulful. If you didn't sleep on this album, then you know its worth some spin time. If you're like me and slept on Trip, then you need to go ahead and take some time to listen this album.
*As a bonus, we have Swae Lee vibing with Jhené on "Sativa," and a cute harmony from Brandy on "Ascension."
3. Freudian – Daniel Caesar
The first song off this album is "Get You" with Kali Uchis, and YOU need to make love with this song on. Grab an ex or a current bae cause this song is made for making babies. "Get You" also has the added benefit of being one of the songs you dance to on your wedding day. So its a two-in-one. Have the wedding and then the babies, or the babies and then the wedding. Who cares, as long as you get you some with "Get You". H.E.R. (previously mentioned) makes an appearance on "Best Part" and helps Daniel Caesar create butterflies in your stomach. Their harmony is great and the repetition ofthe lyrics "if you love me, won't you say something" feels like honey being poured over your skin — which helps because the next track, "Hold Me Down," feels like you have someone rubbing the same honey in your skin. After the sinfulness of the first couple of tracks is washed away, lay into the intro of "Neu Roses (Transgressor's Song)" (which feels like it belongs on A Seat at the Table). To be frank, Freudian gives me D'Angelo vibes with a twist. Listening to his album makes feels like a full body stretch ... Freudian is just that good.

4. Mr Finish Line - Vulfpeck
Vulfpeck is a band with an open door policy. There are four founding members, but the group has collaborated with at least seven other artists to make quality music. When I first heard "Birds of a Feather, We Rock Together," I cried. Music like this is rare. These young men are NEXT. Their range is fantastic, and the fact that the members went to the University of Michigan for music really shows in Mr Finish Line. It's like you're getting bluegrass funk at an Essence Festival. I'm not an avid listener of bluegrass or funk, but Mr Finish Line is that good! Vulfpeck is the best example of what a jam fest feels like. In every member is an old soul in a young body. Track nine on the album is "Grandma," and it goes straight to your soul, thanks to Antwaun Stanley. If anyone has a grandmother that they held dear to their heart, then "Grandma" might bring a tear to your eye, while you snap a finger. Mr Finish Line is about harmony, rhythm and melodies. It takes a true artist to appreciate the gold given here.
5. Ash – Ibeyi
These twins were already making noise when Beyoncé scooped them for her Lemonade album. On their own album they demonstrate how they got a icon like Beyoncé to notice them. "Away Away" is the second song on their album, Ash, and it carries an international vibe along with over a million views on YouTube. Both ladies had their hand in production and songwriting, proudly displaying their Afro-Cuban roots. Now I don't speak Ppanish, but even english ears can enjoy the vibes given on Ash. The album is so good that by the end you think you're gonna know Spanish. "Deathless" challenges the listener to go beyond the beauty of Lisa-Kainde's voice, when she sings a story of the bias police officer she met at a protest. Her recollection of the encounter reminds you and herself that while the body dies, the soul lives forever. The twins uplift you with their song "I Wanna Be Like You," which sounds very futuristic with an upbeat tempo. They slow you down with "Me Voy," which is a sexy reminder that the twins know how to move, and can move you with them. Overall, Ash is Ibeyi's product of love, life, rhythm and religion.

Honorable Mentions
About Time – Sabrina Claudio
1992 Deluxe – Princess Nokia
Damn – Kendrick Lamar